Men in Motion Dancers: Male Strip Clubs in RI

LIVE SHOWS FRIDAY & SATURDAY NIGHTS!
For the very best in a male strip club show, visit the Men in Motion show located in Providence, Rhode Island (We also do Newport & other locations). Check our RHODE ISLAND MALE STRIP CLUB or tryBOOKING A PRIVATE STRIPSHOW.

The Comedy Connection
Monthly on Sat. Nights
39 Warren Ave, East Providence, RI
(RIGHT OFF I-195)

Comix Comedy Club
Monthly on Fri. Nights
1 Mohegan Sun Blvd, Uncasville, CT
(LIVE CASINO SHOW)

Guilt Nightclub
Every Sat. Night
275 Tremont St., Boston, MA
(THEATRE DISTRICT)





Twin River Casino with The Male Encounter
100 Twin River Rd, Lincoln, RI
Monthly Stripshow
(LIVE CASINO SHOW)

CT, RI, NH, MASS & Many Other Locations
We perform monthly in all New England States, New York and along the East Coast
BACHELORETTE AND BIRTHDAY GIRLS PACKAGES!
CLICK HERE: FOR ALL SHOWTIMES IN RHODE ISLAND!

Call - 401-648-8979

Our class act show will light up the night with a combination of sexy fun that you've never experienced before! As a leading company within the adult entertainment industry, the Men in Motion show takes special care to train their dancers to be top of the line performers. After all, who wants to pay money to see a dancer with zero experience?
If you have an upcoming birthday or bachelorette party, consider planning a visit to one of our male strip clubs. Our convenient location in Providence, Rhode Island makes a night out with the girls an easy expenditure! Take a look at our calendar and start planning your visit today! With our nightclub located within Rhode Island, there are plenty of options for everyone! By the time the night is over, you'll have had an experience you'll never forget! For tickets and seating information, click here.
We cover: Cranston, Warwick, North Kingston, Pawtucket, Woonsocket, Westerly, Newport & surrounding areas!
SEE MEN IN MOTION MALE STRIP REVUE SHOW
The Men in Motion Revue club is an EXCELLENT way to treat the girls to a night of fun! Our Rhode Island Male Revue Strip Club is ideal for bachelorette parties or birthdays; you and your friends can party with our dancers all night long! Take the opportunity to indulge in all your fantasies by visiting our strip club in ri.
Our male strippers perform in multiple clubs throughout the New England region including: Connecticut, Massachusetts, Rhode Island, New York, Vermont, New Hampshire and Maine. If you're looking for the ultimate girl's night out, treat yourself to a live performance! Our male club shows have been on par with one of the highest ranked groups in the country; like the Chippendales. Now you can enjoy quality performances right in your local neighborhood. We do Male Revues in Newport & Male Revues in Providence, RI. Click to view our male strip club calendar and search through our dates!
Male Strippers for Your Party in RI | Rhode Island Male Strippers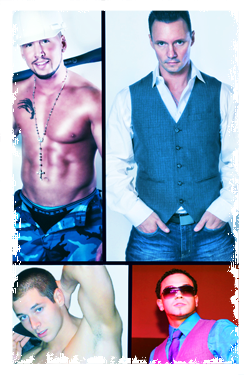 In addition to our strip clubs, Men in Motion also offers private services available anywhere within Rhode Island. If you have an upcoming event such as a retirement party, wedding, or promotion give us a call and ask about renting a male stripper. In just a matter of minutes, you can schedule your very own private show delivered right to your home! Imagine the excitement among your guests when your handsome hunk arrives at the door! Fully equipped and ready to put on a show, you can request the attire you'd like your dancer to wear. We have everything from police uniforms to military ensembles. With so many options available, take your time deciding!
If you live in the New England area and would like to book a private showing, please contact one of our representatives. The process is quick and convenient. In fact, in just a matter of minutes you'll have your reservation complete.
CALL 401-648-8979 FOR MALE REVUE TICKETS & INFO
Our Rhode Island male nightclub strippers and dancers are also available in MA, CT, RI, NY, NH, VT & ME! Give us a call for more information and availability!
Cranston, Warwick, North Kingston, Pawtucket, Woonsocket, Westerly, & Newport, Rhode Island